Muirlands Middle School: "X Factor" Keira Briley Named 2023 Track & Field Female Athlete of the Year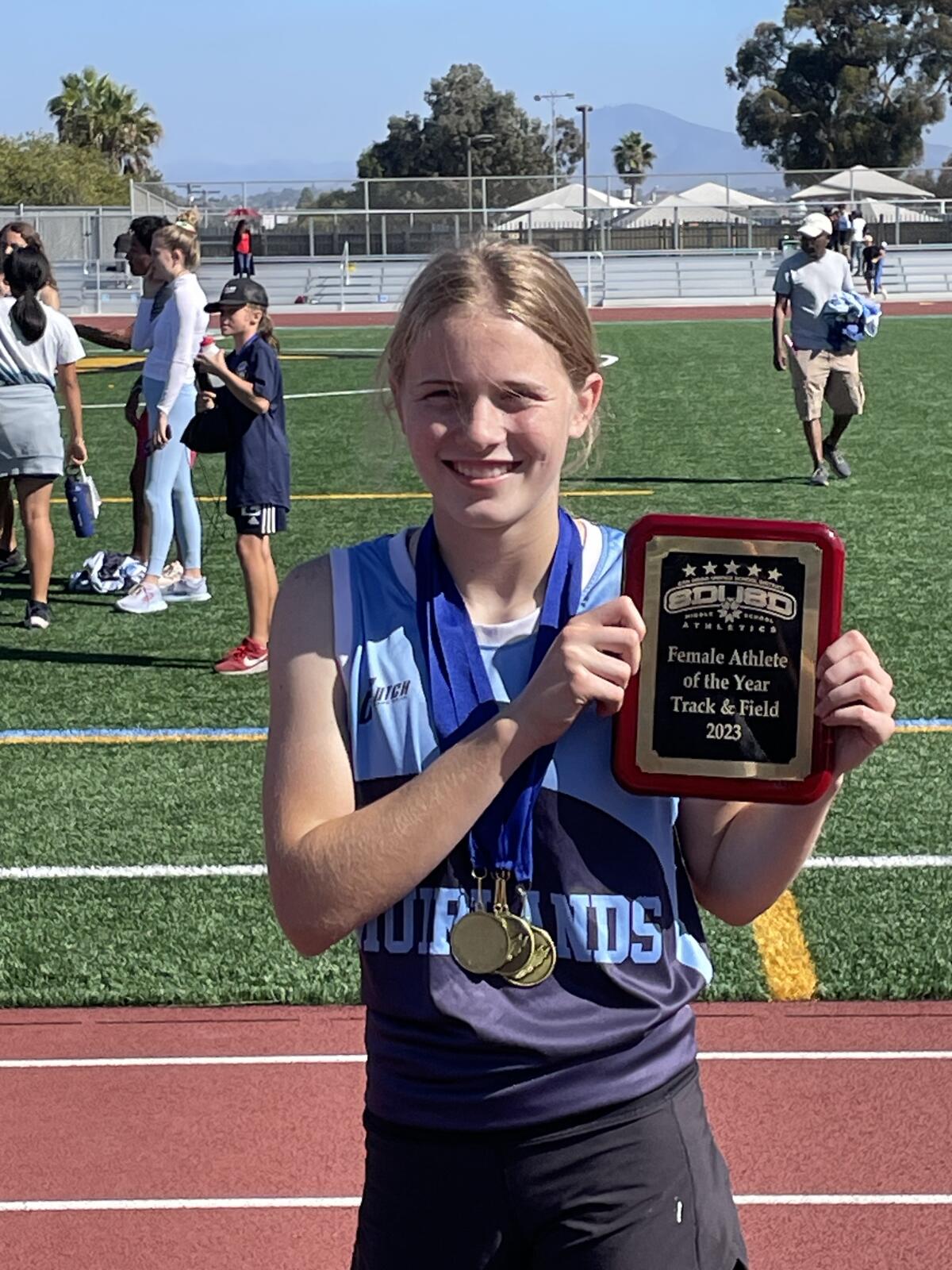 Eighth-grader Keira Briley won the San Diego Unified School District honor for track and field in the middle school bracket and took first place in all of her events in the recent district finals.
During the district track and field finals Oct. 28 at Logan Memorial High School in Logan Heights, Keira took first place in all the events in which she participated — the 100- and 200-meter dash, the eighth-grade long jump and the 4×100 and 4×400 relays. Athletes are supposed to participate in up to four events, but Keira was placed in the 4×400 relay as a substitute for an injured student.
From the start of her track efforts, "I knew she was extremely talented, incredibly fast, athletic and excelled at everything she did," Garcia said. "In track, a lot of people think you just run, but in running against others that are really fast, little things make the difference."
In Keira's case, her commitment to training and learning how to reach top speed as soon as possible and maintain it for as long as possible complemented what Garcia called her natural gifts.
Original article provided by The La Jolla Light
Read more of the article here.